Barbara Bauer Briggs Family YMCA
The Y is a nonprofit like no other. That's because in 10,000 neighborhoods across the nation, we have the presence and partnerships to not just promise, but deliver positive change.
The Y is community centered. For 118 years, we have been listening and responding to the Crossroads community.
The Y brings people together. We connect people of all ages and backgrounds to bridge the gaps in community needs.
The Y nurtures potential. We believe that everyone should have the opportunity to learn, grow and thrive.
The Y has local presence and global reach. We mobilize local communities to effect lasting, meaningful change.
The Y is a cause-driven organization that is for youth development, for healthy living and for social responsibility. That's because a strong community can only be achieved when we invest in our kids, our health and our neighbors.
We focus our work in three key areas of impact, because nurturing the potential of kids, helping people live healthier, and supporting our neighbors are fundamental to strengthening communities.
DEFINING OUR AREAS OF IMPACT:
YOUTH DEVELOPMENT – We believe the values and skills learned early on are vital building blocks for life. Because of the Y, more young people in neighborhoods around the nation are taking a greater interest in learning and making smarter life choices. At the Y, children and teens learn values and positive behaviors, and can explore their unique talents and interests, helping them realize their potential. That makes for confident kids today and contributing and engaged adults tomorrow.
HEALTHY LIVING – Being healthy means more than simply being physically active. It's about maintaining a balanced spirit, mind and body. The Y is a place where you can work toward that balance by challenging yourself to learn a new skill or hobby, fostering connections with friends through our lifelong learning programs, or bringing your loved ones closer together through our many family-centered activities. At the Y, it's not about the activity you choose as much as it is about the benefits of living healthier on the inside as well as the outside.
SOCIAL RESPONSIBILITY – The generosity of others is at the core of the Y's existence as a nonprofit. It is only through the support of our hundreds of thousands of volunteers and public and private donors that we are able to support and give back to the communities we engage.
Our mission is to put Judeo-Christian principles into practice through programs that build a healthy spirit, mind and body for all. Our impact is felt when an individual makes a healthy choice, when a mentor inspires a child and when a community comes together for the common good.
At the YMCA of the Golden Crescent, we are united in a sincere desire to build a healthy spirit, mind and body for all.
In 1841, George Williams arrives in London to work as a fabric manufacturer at the firm of Hitchcock and Rogers. Having recently begun to grow in his relationship with God, he was concerned about the spiritual condition of the 140 workers at his company. According to his journal entry, he "found no means of spiritual interest of any kind." He then quickly thought to himself, "What can I do for these young men?" And he began to pray. In time, others joined Williams in prayer and many men's lives were changed. In 1844, 12 men met in a small room and an organization was formed that would impact the world: The YMCA. Today, the Y seeks to preserve, nurture and advance our rich Christian heritage.
JOHN 17:21
"That all of them may be one, Father, just as you are in me and I am in you. May they also be in us so that the world may believe that you have sent me." – John 17:21.
Did you know that his verse is displayed on the walls of many of our YMCA's across the country? In this verse, Jesus was praying for Christians to love, really love one another. They would love in such a way that others around them would take note, and believe, because of the power of love. This love starts with you!
THE SYMBOL
THE MEANING OF THE EMBLEM
The YMCA has a great history of outreach and ministry focus that is reflected in the components of the YMCA emblem. This emblem represents our history. Here are all the component parts: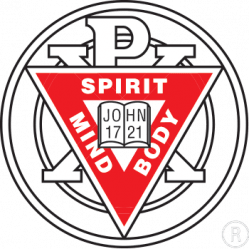 THERE ARE THE GREEK LETTERS CHI & RHO (XP)
These 2 Greek letters are the first two letters of the word Christos – meaning Christ. In early Christianity, they not only represented the name of Christ, but they represented the Church as well.
THERE IS A DOUBLE CIRCLE
One circle symbolizes the completeness and unity of the total of life and God's created order. The other circle symbolizes a wedding ring, friendship and love without end, among individuals. Within these circles or rings, the rest of the emblem is placed.
THERE ARE TWO TRIANGLES
One stands for the trinity within the Godhead: Father, Son and Holy Spirit. The other, the trinity within man, that of the spirit, the mind and the body.
THERE IS THE BIBLE
It is opened to Jesus' prayer for his disciples and followers in the book of John, chapter 17, verse 21. This scripture passage was set forth as the foundation for the YMCA.
Finally, the complete assembly of all these component parts gives the YMCA its remarkable emblem.
THE "C"
The "C" in the YMCA gives us clarity of purpose and a foundation for building healthy Spirit, Mind, and Body for all. Sharing Judeo-Christian values and the YMCA Mission in all YMCA programs is our emphasis.
"Train a child in the way he should go, and when he is old he will not turn from it."- Proverbs 22:6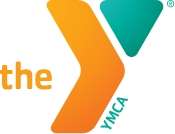 Barbara Bauer Briggs Family YMCA
Andy De Los Santos
Accountant
Dr. Amy Henry
Victoria Family Eyecare
Owner
Lisa Lively
Denison Construction
Owner
Anthony Jung
Jung Tile
Owner
Bruce Ryan
Crossroads Physical Therapy
Physical Therapist
Tedrick Valentine
VISD
Assistant Principle
Manny Villareal
Port Lavaca Auto Group
The Y provides a rewarding place to work. We are inspired by transforming our communities and ourselves by the work that we do. At the heart of it all is our unrelenting drive to make a difference in the lives of our members, participants, and staff. Our history is rich, our passion is contagious, and our people are dedicated. Join our community focused non-profit in Victoria. Check out our open job listings below.
Download our Employment Application here.
Do you have a special talent you would like to share with our members and the community? We are searching for individuals to teach specialized classes and workshops in dance (i.e. ballroom, jazz, ballet, tap), music or crafts.
Call us at 361-575-0511.
If you have a question or feedback, please submit this form.  We would love to hear from you!